TC Soft Cloud
The new, cloud-based "TC Soft Cloud" sets new standards in HACCP-compliant data collection and handling, and will help you achieve even higher levels of Quality Assurance in your meal-distribution operations. For your customers, that means absolutely safe service of even tastier meals.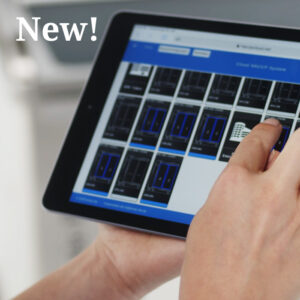 Here are the advantages that TC Soft Cloud offers:
Access to all* your trolleys and equipment, regardless of their location
No restrictions on your choice of hardware or software. TC Soft Cloud is compatible with all desktop PCs, and with all tablets or smartphones.
The intuitively laid-out user interface guarantees maximum user acceptance.
Monitoring in real time. Since deviations from pre-defined procedures are instantaneously flagged up, you can up the quality of the meals you serve.
High standards of data security and integrity compared with workplace solutions
Simplification of support procedures
TC Soft Cloud is available for the Temp-Contact, Dock-Rite, Temp-Serve und Temp-Classic Pro product families. It can display a complete overview of all the systems in use in your equipment fleet, which provides you with the advantage of optimum operational transparency.
Depending on the equipment series, data are tranferred via USB, LAN or WIFI module. TC Soft Cloud data-transfer functions can be retrofitted to the data-transfer systems already in use.
See for yourself what TC Soft Cloud is all about, and let us make you an offer tailored exactly to your requirements.