Temp-Classic Pro –
the cutting-edge buffet cart


Suitable for Cook-Serve, Cook-Chill/Cook-Freeze
The Temp-Classic Pro buffet cart can be used in all kinds of meal-service scenarios, both in residential-care settings and in catering environments. The system has all the technologies required to keep Cook-Serve meal components hot or cold, and to regenerate meals prepared by either the Cook-Chill or the Cook-Freeze method.
In the development phase, temp-rite focused on delivering solutions that were safe and, in terms of operating and cleaning routines, ergonomically well conceived. The new Touchscreen Pro control interface, for example, is intuitive and easy to use. What's more, it provides all the HACCP-compliant monitoring and documentation features that are nowadays expected.
Touchscreen Pro
Intuitive interactive controls
Graphical representation of all functions and operating parameters
Smart apps to control all cycles and applications
Automatic HACCP documentation
Data transfers on USB sticks, or via WiFi or LAN
Available in four standard versions, all designed to accommodate a wide variety of add-on options, the Temp-Classic Pro is equal to just about any set of operating requirements. It will make it easy for your serving staff to meet all your diners' expectations.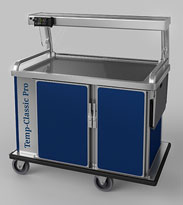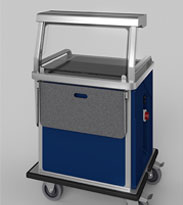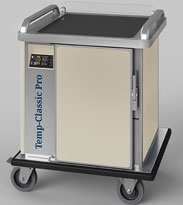 Shuttle-System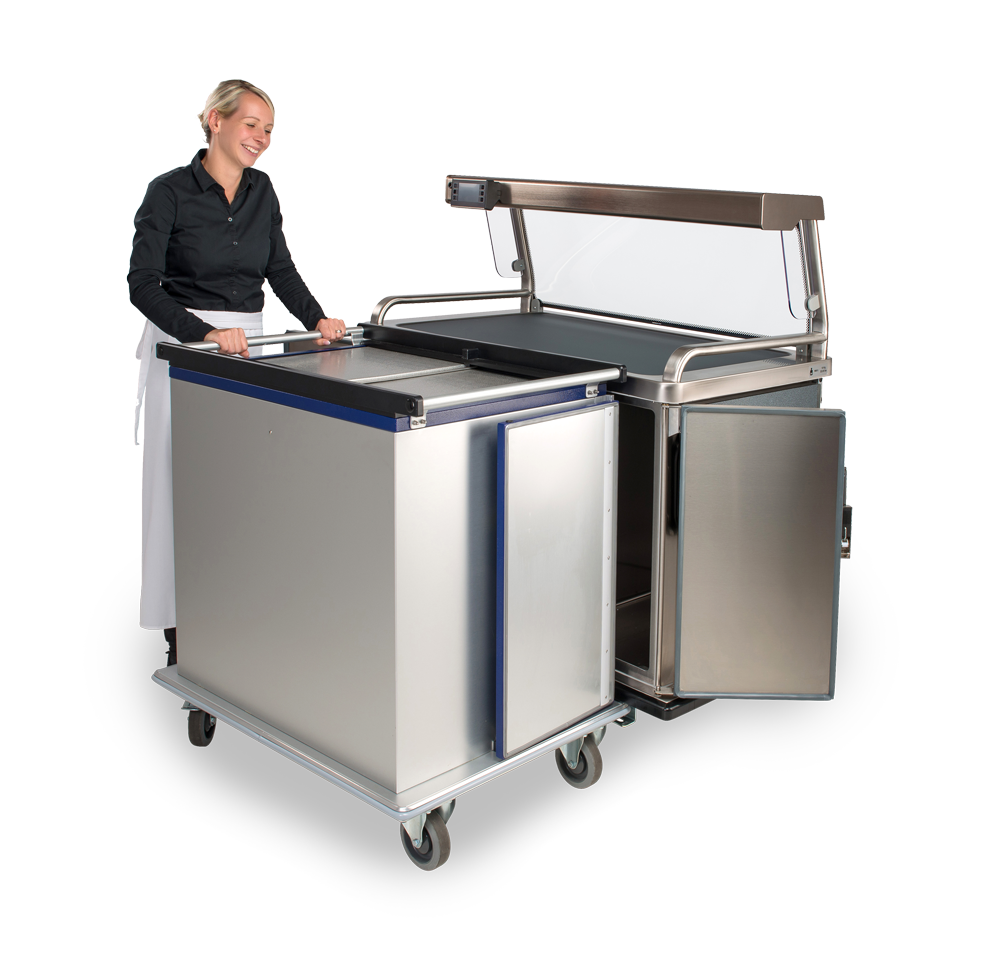 Temp-Classic meal-distribution carts are fitted to accommodate removable transfer modules. For the transfer-module system, various versions of the transfer trolley are available. During loading, the trolley is coupled to the Temp-Classic cart and the wire rack modules are then pushed from the transfer trolley into the cart. The transfer trolleys will accommodate any size of stainless-steel wire shelf rack and/or gastronorm food container currently available.
The trolleys are robust and easy to manoeuvre. Enclosed, insulated trolleys can also be supplied.