Always arrive in style:
The Temp-Trolley
Our Temp-Trolley is an enclosed ward trolley made chiefly of double-walled insulated aluminium. That means it is both lightweight and robust.
The inside walls have deep-drawn embossed gliders that will hold a variety of tray types. The trolley interior is divided into either one, two or three compartments, each of which can be provided with ten sets of glider rails. Now that's flexibility for you!
Doors fitted with holders for GN 1/1-size eutectic plates are optionally available. This ensures that cold dishes can be served at just the right temperature.
Unlike many other ward trolleys, the Temp-Trolley has a modern, pleasing appearance – an important consideration if you want to present yourself to your patients or guests as a modern service provider.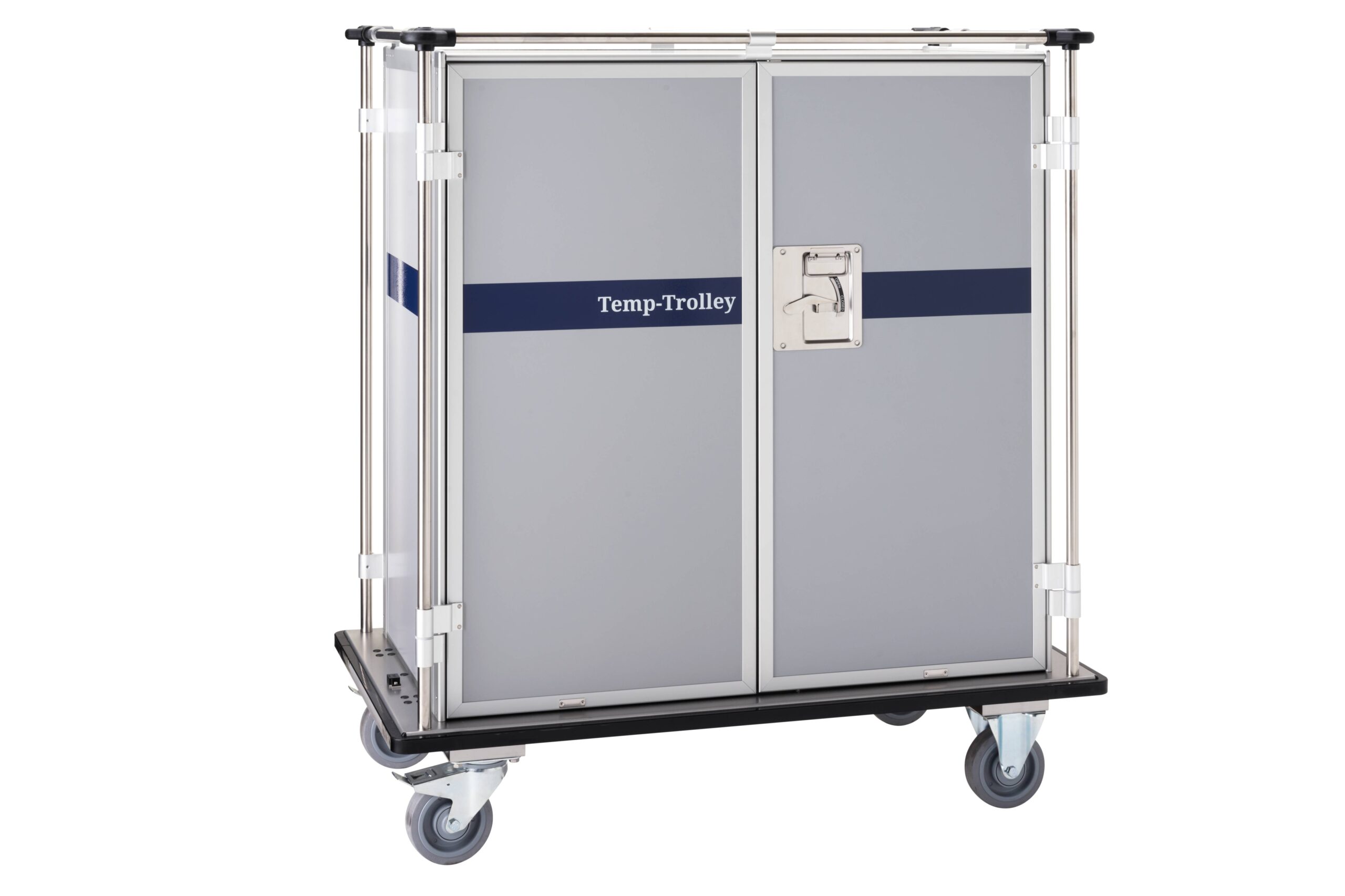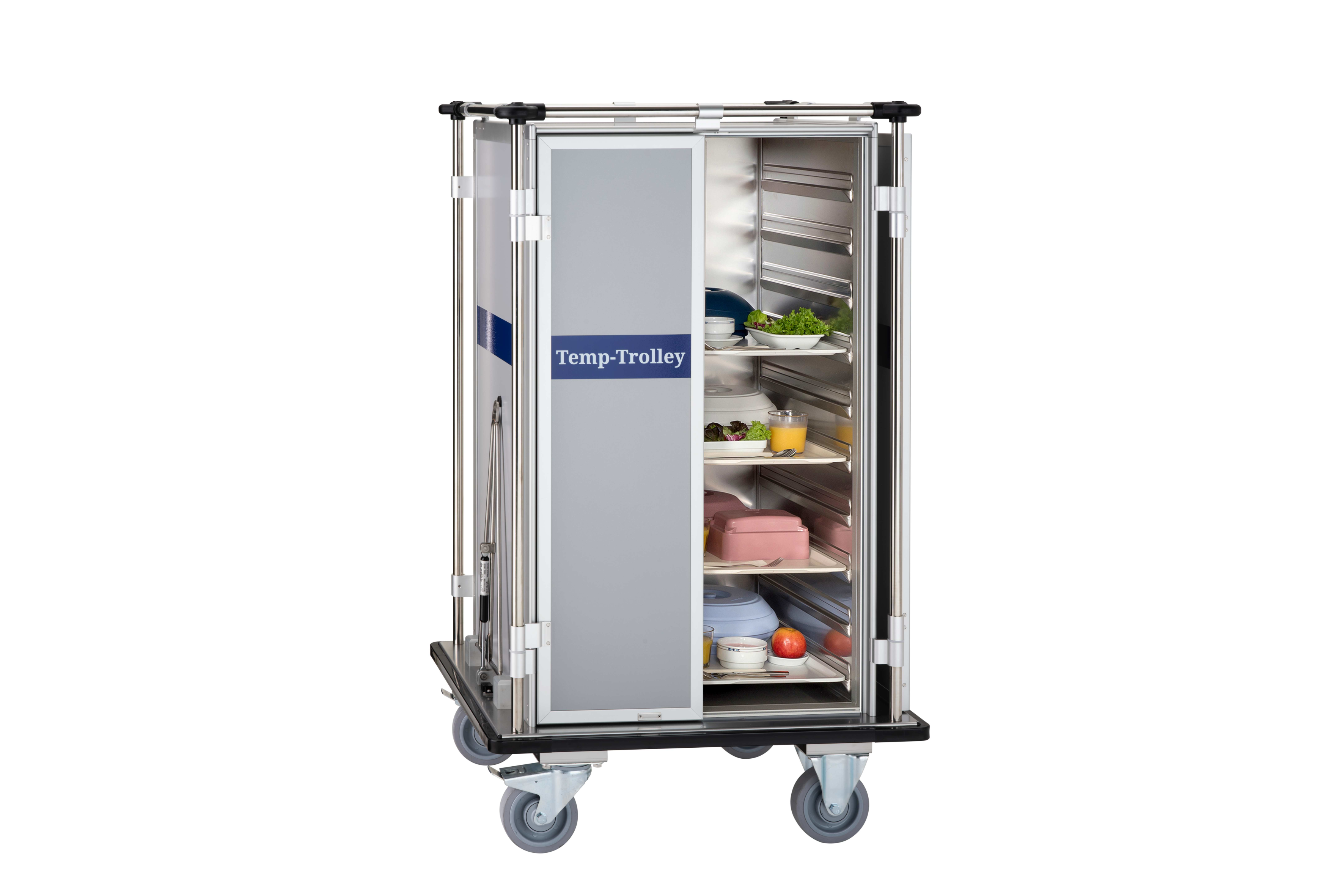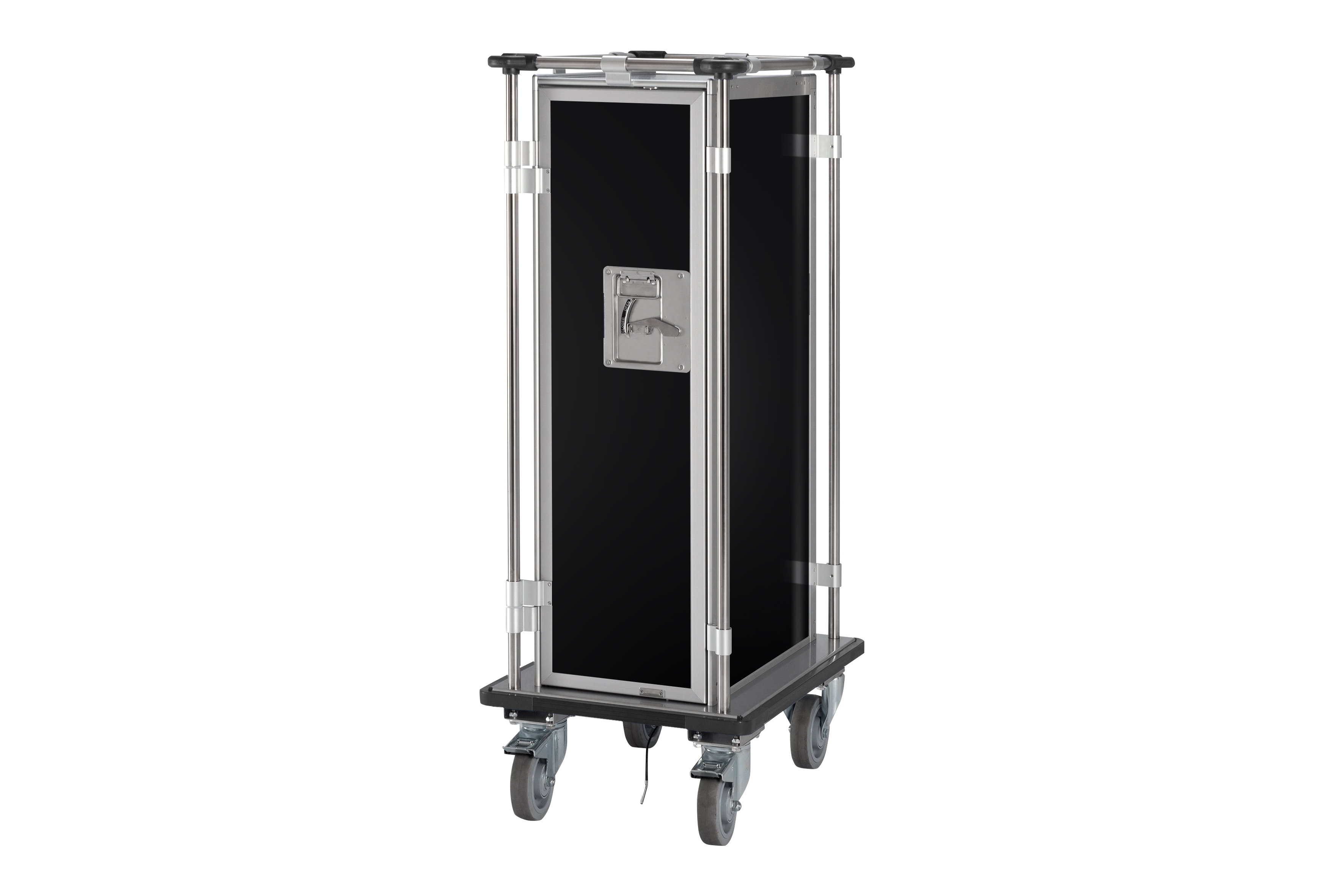 Functionality combined with good looks – the exclusive "Black Line Edition" of the Temp Trolley
The Temp-Trolley product family is available not only in the classic aluminium-and-stainless-steel look, but also in an exclusive Black Line Edition.
All of the side panels have been given a "carbon look" by means of a high-end 3M adhesive film covering. Any damage to the film covering can be repaired. The top corner bumpers are colour-coordinated with the low-level surround bumper, and a colour combination in black is optionally available. With this particular product look, Temp-Trolley carts are ideally suited for service in the catering segment, or indeed in any high-end hospitality context.
As regards functionality and construction, Black Line Edition items are the same as trolleys belonging to the standard Temp-Trolley range. The weight-optimized design of the product family has resulted in trolleys that can be up to 44%* lighter. This is the kind of pedigree that comes into its own in demanding catering operations.
The Black Line Edition isn't the only non-standard option available. Temp-Trolleys can be supplied in a range of other film coverings to match individual customers' colour requirements. We're on hand to help you achieve the look that best suits your taste and decors.
* compared with the products of our competitors